SITE UNDER CONSTRUCTION Welcome To My Homepage
I LOST MY INTERNET SITE A FEW YEARS AGO THEN LAST WEEK A FOUND IT WOW UP AND RUNNING SINCE 2001
RE DOING AND UPDATING MY SITE
Listing Site Updates
Under one of these subheadings, it's a good idea to list recent updates to my site so that visitors, especially return visitors, can check out the new stuff first. For example, I could list the date and a brief description of the update.

I could also list updated news about my site's topic. For example, if my site were about a particular sport, I could discuss the outcome of a recent competition.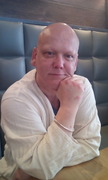 Notifying Visitors of Site Enhancements
Another idea for my home page's text is notifying visitors about the enhancements I put on my site. For example, I want visitors to sign my guestbook or fill out my survey Form E-mailer to answer questions about my site, my business, or my site's topic.
Need some extra help building your site? Here are some topics that may be helpful.
MY CV
Simon James Barry
Someone who has experience within a range of customer service environments, with a friendly and professional approach to work. An honest and helpful person who is able to deliver a high standard of customer care, able keen to work as part of team as well as on own initiative. Adaptable and flexible and the ability to make quick decisions to deal with unexpected situations.
SKILLS PROFILE
Excellent communication and customer service/care skills
Excellent interpersonal and
Polite and tactful tolerant approach to work
SIA/Close Protection trained with a firm understanding retail laws, security health and safety
Certificated First Aider
CCTV trained
Confident ICT Skills (Word, Excel Access, Power Point, Internet/Email)
WORK HISTORY
2001 - 2011
Big Issue
Sales Vender
Liaising with sales team
Booking my pitch
Ordering stock
Dealing with money
1997 - 2001
Self-employed rented Market stall holder
Sales selling video films and Games
Liaising with market manager
Ordering stock
Filling out receipt
1997 - 2000
Self-employed French Polisher
Client work
Marketing
Liaising with client
Ordering stock from retail
Filling out receipt
1991 - 1992
Plan Personnel Temping Agency
Hotel / kitchen Porter
Ordering stock
Keeping kitchen area clean
Filling out job recpt
1989 - 1990
Compass Security
Static Security Guard
Dealing with members of the public
Walk around site for health and safety mesures
Was in in contact with management team
Made sure all areas where a safe enviroment
1985 - 1988
French Polisher
Family company
Restoring furniture
Stripping the varnish of and treating the furniture chemically
Re-varnish back to a healthy condition
1984 – 1985
Y.T.S
Building Maintenance/Construction work
Fitting lighting
Painting interior and exterior walls
Laying foundations
Re-fitting interior and exterior walls
VOLUNTEER WORK
2011 – 2016 G.K.R Karate Instructor
2002 – 2004 Volunteer at St Johns day centre and the big issue
EDUCATION AND TRAINING
2012 SIA Level 2 Door supervision training Pass
2014 CSCS Construction And Safty pass
2011 – 2016 Karate instructor GKR Level 3 Pass
2003 – 2004 NVQ Level 2 Advice and Guidance Pass
1999 – 1999 NVQ Level 4 in Information technology Pass
1998 – 1998 NVQ Level 2 in Computer Training Pass
1997 – 1998 Astronomy Level 1 & 2 Pass
1993 – 1994 Comis Chef Level 1 & 2 Pass
REFERENCES
Available on request
Behind the Scenes of My Home Page
Even if I don't put much text on my home page, it's a good idea to include hidden tools that will help me promote my site, so people other than my friends and family actually see it. For example, I could add meta tags, which are hidden codes that allow search engines to find my site. I could also install stats and a counter so I know how many people are visiting. If not many are visiting, submitting my site to search engines will guide more traffic to my site.